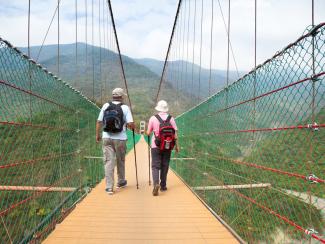 Retirement Income Strategies
What Is a Retirement Bridge Account?
in Retirement Income Strategies on August 23, 2022
A retirement bridge account is your strategy for bridging the gap between retiring and claiming your Social Security benefits. Claiming your benefits too early could lead to missing out on tens of thousands of dollars in lifetime benefits. And, for those retiring earlier than age 62, a retirement bridge account may be a necessity.
Whether you are retiring early or want to hold off on claiming your Social Security until later in life, a bridge account can be your financial lifeline. Here's a quick overview explaining how you can work a bridge strategy into your retirement plan.