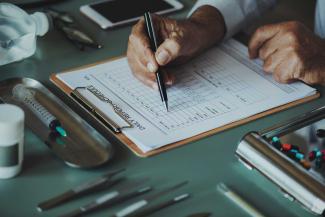 Things To Do Before Purchasing a Home
You've finally decided that it's time to buy a house. Your family looks at area listings and picks out a few homes to view. In the process, you find the house of your dreams, only to watch it slip away as another potential buyer puts a bid on it, backed by their preapproval, whereas you don't even know what your credit score is.
In order to be taken more seriously as a buyer and avoid disappointment, here are a few things you should do prior to looking at current homes on the market:
Learn your FICO score. While there are numerous websites that give you a free credit score, 90 percent of lenders look at your FICO score when making a borrowing decision. Your FICO score looks at your payment history, the amount of money you currently owe, the length of your credit history, new credit, and if you have a good mix of accounts, such as revolving loans such as credit cards, a car loan, or a current mortgage.
Know how much home you can really afford. Prepare a budget, including any home related expenses that you currently do not have. The traditional model when purchasing a home is that no more than 35 percent of your pretax income should go towards your mortgage, property tax, and homeowners insurance. More conservative estimates put that total at 25 percent. Don't forget to include maintenance and repair costs, as they become your responsibility with home ownership.
Get preapproved for a mortgage prior to looking at homes. Realtors appreciate it when a potential buyer shows up with a preapproval in hand. If you've prepared your budget ahead of time (see above), you'll already know how much home you can afford. You'll want to know this prior to looking at homes, since no one wants to fall in love with a home only to come to the realization that they cannot get a mortgage in that amount.
Learn the difference between prequalified and preapproved. Prequalified is considered the first step in the qualification process, and typically looks at your basic financial information, and creates a letter based on that data. Preapproval typically requires the potential lender to run a credit report and provide documentation in order to make a decision. In some markets, the terms are used interchangeably, so be sure to find out what realtors in your area typically prefer. It's also important to remember that neither is a guarantee of a loan from that lender.
When you find a home you like, take the time to scope out the neighborhood. Drive through the area both day and night to get a better idea of the noise and activity levels. And take the time to look at the homes in the area you want to buy. Are they kept up well?
When the time comes to buy, shop around for your mortgage. Even if you're received a preapproval letter from a lender, you have no obligation to use that lender if you find better terms or rates elsewhere.
By being prepared with a budget and a preapproval, the homeownership process will be much easier than you thought possible, putting you in the home of your dreams that much faster.
Resources
https://www.realtor.com/advice/finance/pre-qualified-vs-pre-approved-what-mortgage-shoppers-need-to-know/
https://www.moneyunder30.com/percentage-income-mortgage-payments
*This content is developed from sources believed to be providing accurate information. The information provided is not written or intended as tax or legal advice and may not be relied on for purposes of avoiding any Federal tax penalties. Individuals are encouraged to seek advice from their own tax or legal counsel. Individuals involved in the estate planning process should work with an estate planning team, including their own personal legal or tax counsel. Neither the information presented nor any opinion expressed constitutes a representation by us of a specific investment or the purchase or sale of any securities. Asset allocation and diversification do not ensure a profit or protect against loss in declining markets. This material was developed and produced by Advisor Websites to provide information on a topic that may be of interest. Copyright 2022 Advisor Websites.